Naturally regrow your hair and reclaim your confidence in as little as 90 minutes a week — for a fraction of the cost.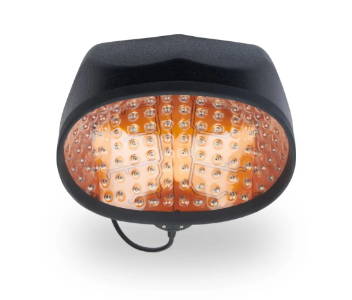 Our premier hair restoration laser cap was designed to stop hair loss in its tracks and reinvigorate your natural hair growth patterns. Equipped with 272 laser diodes to provide an impressive 1,360mW of laser energy, the illumiflow 272 offers complete coverage to help you reach your #hairgoals!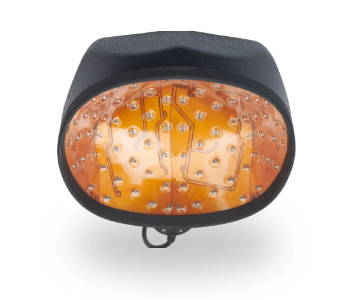 Our introductory hair regrowth solution is expertly crafted to prevent continued hair loss and revitalize natural growth. Ideal for those in the early stages of hair loss, the 148 laser diode cap emits 740mW of laser energy, which means you can get back your full head of hair, faster.
How illumiflow Laser Caps Work to Regrow Hair
illumiflow harnesses the power of medical-grade lasers to reach deep below the scalp and increase blood flow to your hair follicles. In as little as 30 minutes every other day, illumiflow laser caps awaken your cells and stimulate natural hair growth patterns.
Low-level laser therapy (LLLT) is a clinically proven medical treatment for hair loss that is proven to work.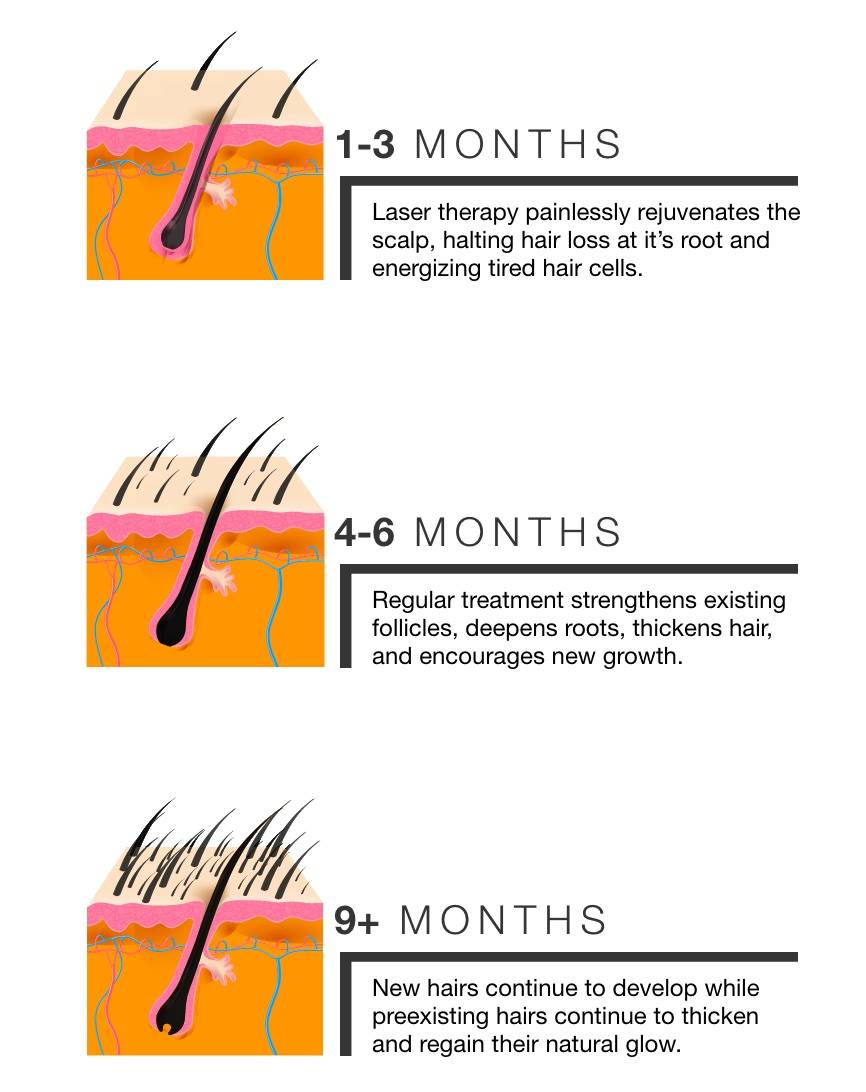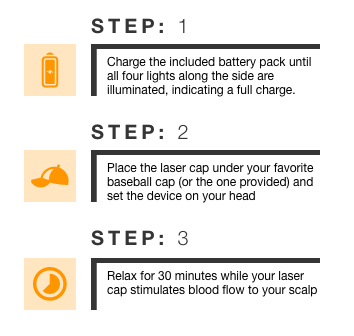 How to Use a Laser Cap from illumiflow
Using your illumiflow laser cap is easy and discreet and only needs to be used 30 minutes every other day. The illumiflow laser caps are designed to be portable, convenient, and used whenever you can fit it in your schedule. The best part is, you can expect results in as little as four months!
No complicated features, never-ending directions, or creams and tonics you have to worry about. The illumiflow laser cap technology was designed to work on its own.
About illumiflow's Laser Hair Growth Caps
If you are balding, experiencing hair thinning, or noticing too many hairs on your pillow, then the illumiflow laser caps are right for you. In just 30 minutes a day, 3 times per week, you can enjoy newly restored hair at a price tag you can feel great about.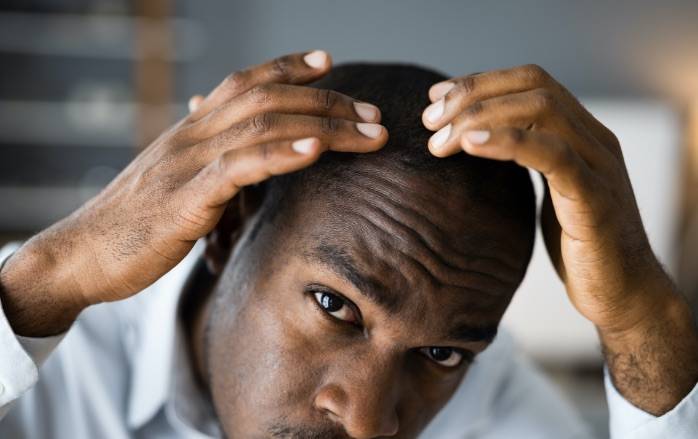 Clinically Proven Long-Term Hair Growth Results
All illumiflow laser caps are designed with the clinically proven low-level laser therapy technology necessary for long-term hair growth results. With illumiflow laser caps, you can say goodbye to hiding your hair loss and hello to a full head of natural hair.
THE ILLUMIFLOW LASER DEVICE DIFFERENCE


illumiflow was the first FDA-cleared laser cap to sell directly to customers — cutting out the middleman and passing along the savings to you.

There is no one-size fits all solution for hair loss. That's why we provide a free e-book with every cap to help you find your personalized regrowth solution.

Based in Scottsdale, Arizona, our distribution centers ensure optimal quality, maintenance, and customer support from the states.
*From foreign sourced materials
REAL RESULTS FROM ILLUMIFLOW CUSTOMERS

Our laser caps have helped thousands of customers reclaim their confidence with a full head of hair. Whether you're just beginning to see thin patches, or you've struggled with hair loss for years, our customers can tell you, the illumiflow laser cap is the answer!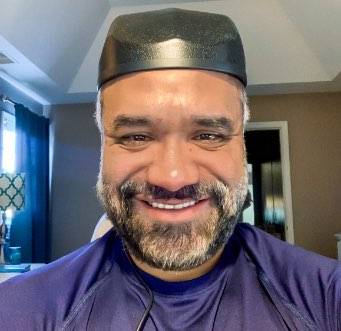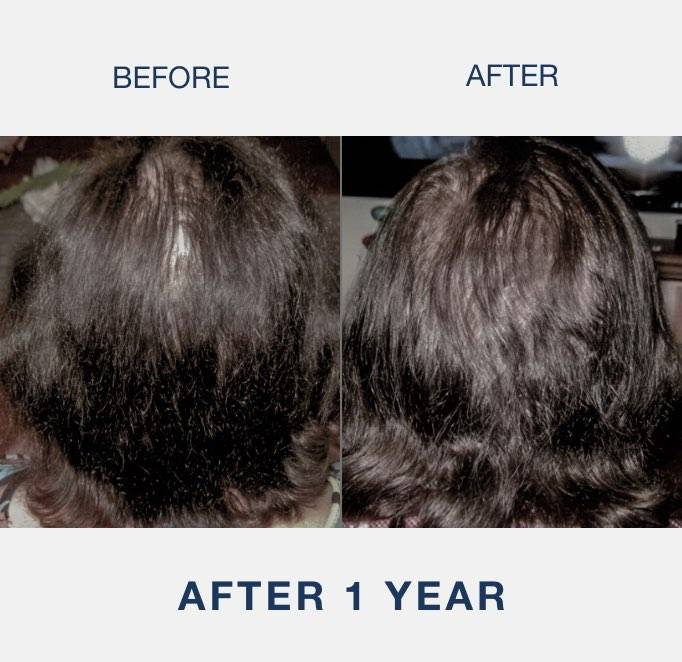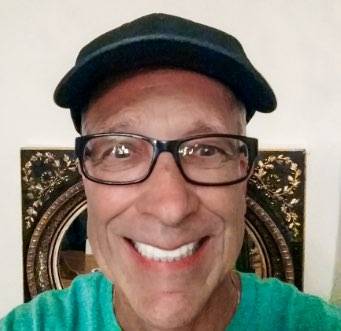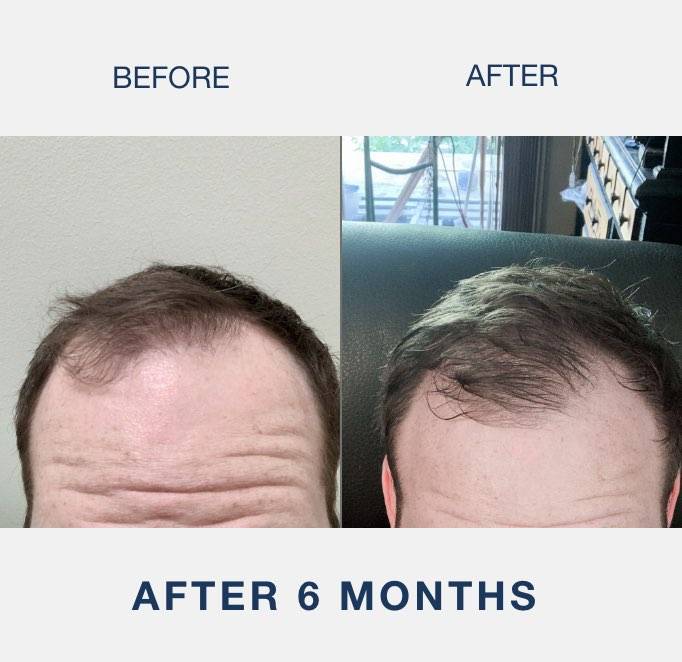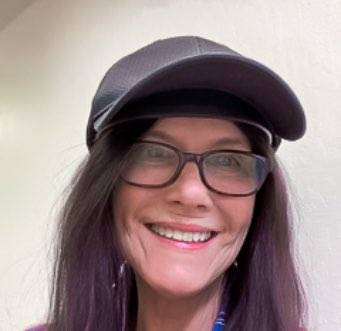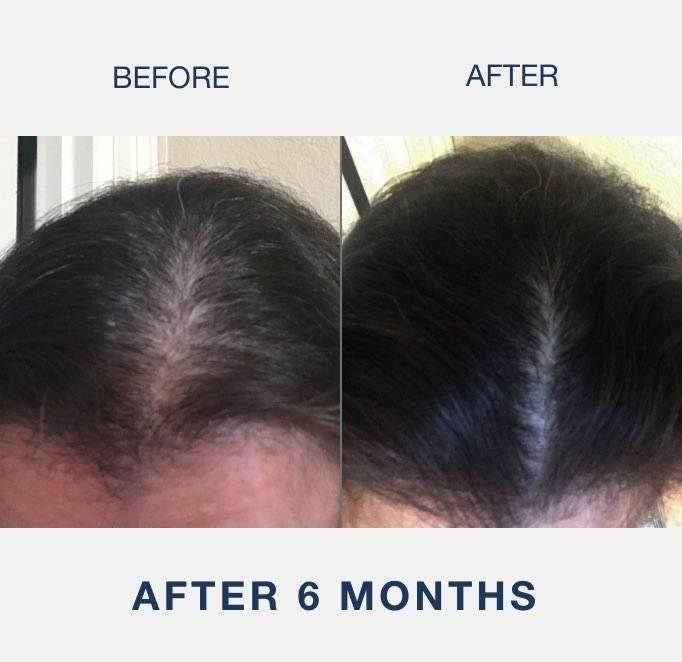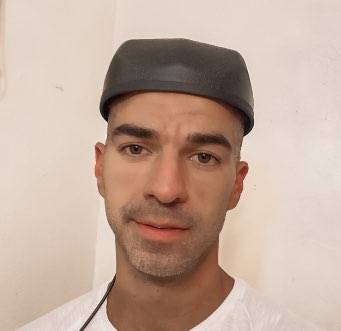 OUR COMMITMENT TO ILLUMIFLOW


We believe in our laser caps so much that we lead the industry with our 5-year warranty on the entire laser cap.

If you don't see results after six months, we will give you a total refund on your laser cap purchase. No questions asked.
Hassle-Free Return Process

All caps use pulsing diodes based on cutting-edge research indicating they are likely the most effective.

All illumiflow laser caps purchased to a U.S. address come with free shipping.

Exceptional Customer Support

Our expert team is available between 9:00 am to 5:00 pm MST at 1-800-869-1503.

Hair restoration doesn't have to wait. Pay for your laser cap in 4 interest-free installments, available at checkout.
Low-level laser therapy (LLLT) laser caps with FDA clearance are Class II Medical Devices, tested and proven to restore hair loss independently without medicine or surgery. Laser caps are light-weight, portable devices that are easy to use at home and produce results in as little as 4-6 months.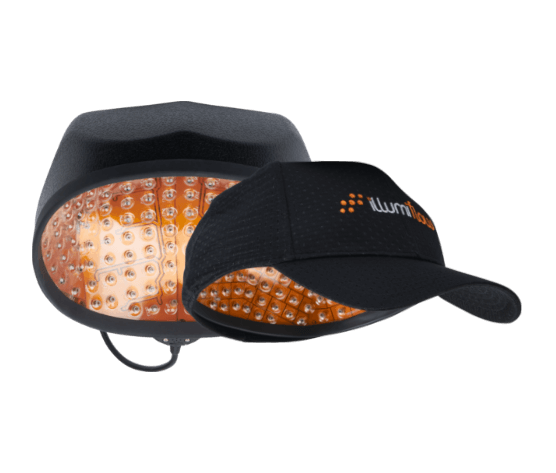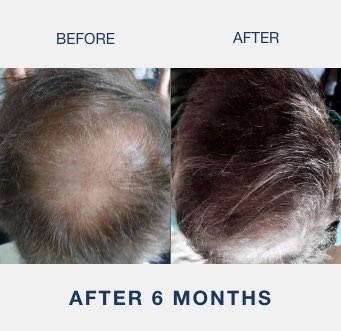 Do Laser Caps Really Work?

Yes! The proof is in the results. The technology behind laser caps is clinically proven to be effective and safe for both men and women experiencing hair loss. However, not all laser caps are created equal. Quality laser caps, like illumiflow's products, are cleared by the FDA, offer full scalp coverage, and use properly configured laser diodes to produce results.
TECHNOLOGY BEHIND LASER CAPS

So how exactly does low-level laser therapy create new hair growth? Well, it all comes down to the lasers. The illumiflow Laser Cap delivers cool-temperature LLLT directly to your scalp, which supports hair growth by:

Increases Blood Flow

Oxygen Production

Promotes Anti-Aging

Boosts Stem Cell Growth
Science Supporting Low-Level Laser Therapy

LLLT is pain-free and works with your body to produce natural, long-lasting results. At illumiflow, we have crafted a laser hair cap that emits pulsing rays of 650nm for precise stimulation of your scalp, with the proper depth penetration needed to reach your hair follicles and invigorate your scalp on a cellular level.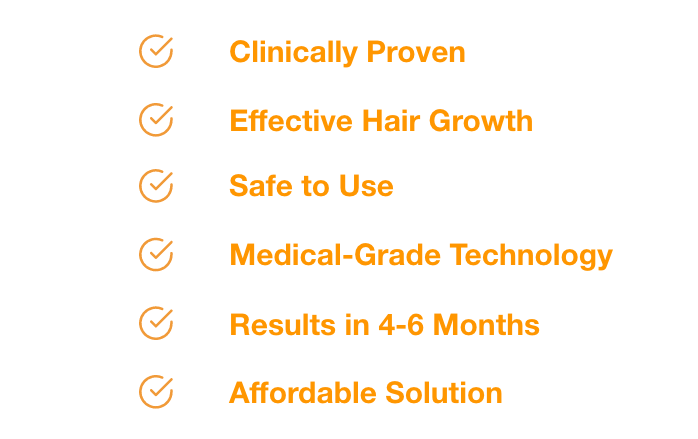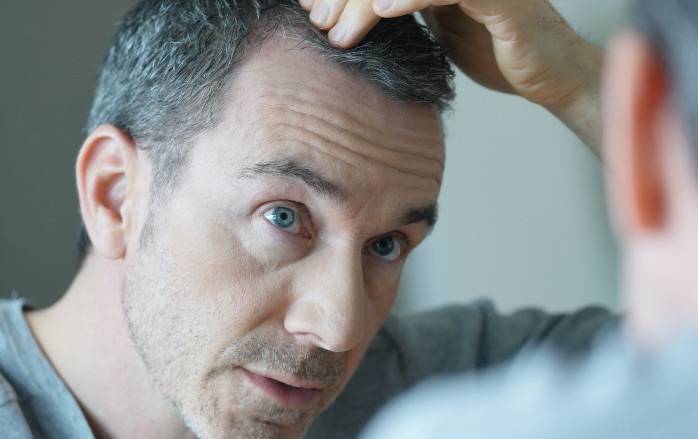 On the laser cap market, you will see many laser hair regrowth caps that include LEDs. The problem with LEDs is they operate with reduced power, meaning they do not reach your deep tissue. However, all illumiflow products use only laser diodes to ensure you are getting the proper coverage, deep tissue stimulation, and long-lasting results.
Pulsating vs Continuous Light

Another feature of the illumiflow laser cap is the use of pulsating light instead of continuous light. This is an important distinction from other devices as pulsating laser diodes allows your scalp to remain cool during treatment and gives your cells a rest period to avoid overstimulation — maximizing hair restoration and letting you wear the laser cap longer. The combined technology of high-quality laser diodes and pulsating light delivers trusted and advanced hair restoration results on the cutting edge of research.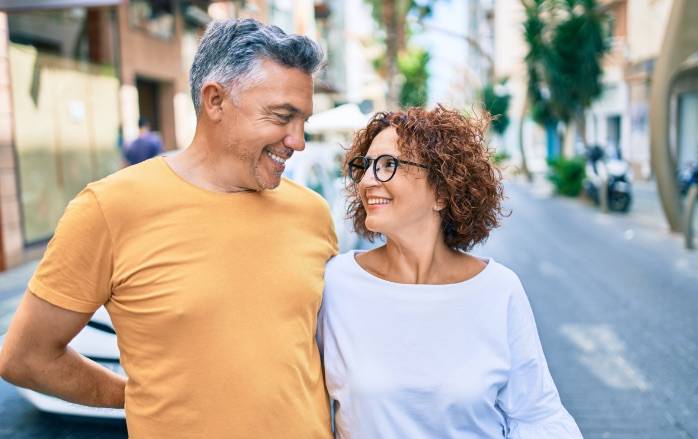 Frequently Asked Questions

Are laser hair caps safe?
Yes! All illumiflow laser caps are FDA-cleared for safety and reliability. LLLT is clinically proven to be both safe and effective for home use, and the illumiflow laser caps for hair growth are classified as Class II Medical Devices. This means they adhere to the high standards for quality and safety regulated by the FDA.
Do laser caps work for hair loss?
You can expect long-lasting results with your illumiflow laser cap. Each model has been tested and crafted to meet the power and quality standards required for you to enjoy sustainable hair growth results.
How to find the best laser hair regrowth cap?
With many options available, you might be wondering which laser cap will work the best for your needs. We have an in-depth review of the top laser caps available on the market so you can make an informed decision for your #hairgoals.
How often should you use a laser cap?
Every laser cap company requires different times of use. The illumiflow laser caps only need to be used for 30 minutes a day, 3 times per week.
How long does a laser cap take to work?
Typically you can start to see results in as little as 4 to 6 months. At illumiflow, all models utilize high-quality laser and pulsating light for exceptional results. Check out real-life results, here.