Best Foods for Hair Growth
Best Foods for Hair Growth
A Natural Hair Growth Guide
By: illumiflow
Read Time: 11.3 Min
---
Let's Talk About Hair Growth and Nutrition
Have you ever heard the phrase, food is medicine? While you won't find fruit behind a pharmacy counter, food does have medicinal properties that can heal, protect, and fuel your body. In fact, not having the right nutrition can be detrimental to your health and cause health issues like;
Cancer
High blood pressure
Diabetes
Heart issues
High cholesterol
Hair loss
The list goes on, but you get the idea. When you fuel your body with the right nutrition, your health, energy, and even mental health improve. Now we know eating well makes you feel good, but can food cause hair loss or even help hair growth? The answer is yes, to both questions.
Foods That Cause Hair Loss
Before we dive into the best foods for hair growth, let's take a moment to focus on foods that cause hair loss. It is important to note that hair loss can also be caused by not getting the proper nutrients, but more on that later. For now, here are the foods you should watch out for when experiencing hair loss or thinning.
 

Simple carbohydrates

 

Alcohol

 

Dairy (sometimes)

 

Sugary foods and cereals
Can Your Diet Cause Hair Loss?

Yes, not eating enough calories or getting the right nutrients in your diet can cause hair loss. Your body needs the proper energy and nutrients from your food to grow your hair and keep your body running.
Simple Carbohydrates
Here's the deal, simple carbs are tasty but offer little to no nutrition for healthy hair. High levels of simple carbohydrates create an insulin spike and can trigger hair loss.
Dairy and Hair Loss
Wait, so is there hair loss hiding in your glass of milk? Well, not precisely, although dairy consumption can contribute to hair loss. Here's why dairy is scary for your hair. If you have a dairy allergy (even a mild one), it can trigger an inflammatory response, damaging your hair follicles. While this is not common if you have a high dairy intake and notice brittle or fragile ends, consider cutting back your dairy consumption. Here are some calcium substitutions you can try instead;
Soy milk
Almond milk
Fortified orange juice
Greens
Tofu
Beans
Alcohol and Hair Loss
Look, a nice glass of wine is always lovely, but too much alcohol can cause hair loss. Here's why alcohol inhibits and slows the zinc levels in your body. So why is this an issue? Well, zinc is a critical nutrient for healthy hair growth. Zinc helps with the repair and growth of hair tissue and supports healthy hair follicles.
Aspartame Can Cause Hair Loss
Aspartame is an artificial sugar replacement commonly found in sugar-free foods and a trigger for hair loss. The FDA confirms that aspartame is a contributor to hair loss and can also cause a host of other health issues like seizures, headaches, and depression. While you do not want to do it on regular sugar over, it is a better alternative than sugar substitutes.
What Nutrient Deficiencies Cause Hair Loss?
Your body requires the right fuel to function correctly, and hair growth is no exception. If you are a picky eater or tend to follow extreme diets, you could be missing out on essential nutrients and causing hair loss. Here is a list of nutrient deficiencies that cause hair loss:
Vitamin D
Iron
B12
Biotin
Zinc
Vitamin C
Vitamin A
If you think your hair loss is related to a vitamin deficiency, be sure to speak with your doctor. They can help address any nutrient concerns or health issues that might be affecting your hair growth. It is also helpful to get a hair growth supplement that can support any nutrient deficiencies and revive your hair loss.
Natural Hair Growth Remedies
Growing back your hair naturally is possible and there is no shortage of remedies out there, from onions, to creams, and even lasers. Natural hair growth is always a great option over surgeries or medications, so check out these holistic hair growth methods.
Ginger for Hair Growth
Ginger is a nutritional powerhouse and a great addition to your diet, but does it help hair growth? The answer is yes, this plant has positive effects on your hair health. Ginger improves circulation and blood flow, which increases hair cell growth and healthy follicles. Ginger also has other health benefits like;
Relieving indigestion symptoms
Regulating blood sugar
Fights inflammation
Helps fight cell damage
Onion Juice for Hair Loss
Okay, this is a weird one, but onion juice can positively affect your hair health. While more research needs to be done, we can confirm that onion juice has high levels of sulfur, supporting hair growth. Onion juice is also used to banish dandruff and to help your current hair improve its strength. While onion juice might not be the end all be all solution to hair loss, it doesn't hurt to try out this remedy.
What Foods Make Hair Thicker?
You can do a little happy dance because there are, in fact, foods that help improve the density of your hair. Here's a list of the top four foods for thick hair;
Spinach is an excellent source of folate, which supports red blood cell creation. Spinach is also full of iron, which works to       improve blood flow and oxygen to your scalp.
Seaweed is rich in iodine, which supports healthy thyroid function and healthy hair. Seaweed is also full of omega-3 fatty acids, which offer nourishment to your hair follicles and improves thickness.
Chia seeds are rich in protein and zinc, which aid in tissue repair and cell building.
Lentils are great for follicle health and supporting keratin, which helps you grow healthier hair faster.
Best Foods for Overall Hair Health

If you want to grow healthy hair, you should add these foods to your plate. Not only are they full of vitamins and minerals, but these foods also help you develop healthy hair and improve your overall health.
Spinach
Lentils
Beans
Berries
Peppers
Fatty fish
Eggs
Carrots
Oats
Prunes
Walnuts
These foods are full of the vitamins and minerals you need to support healthy hair, like vitamins A, C, D, and E. They also contain omega-3, biotin, iron, iodine, and protein. Your body uses these nutrients to build and grow your hair, improve your health, and repair cells.
It is essential to incorporate a variety of these foods into your diet so you are receiving all of the vitamins and minerals necessary for healthy hair. If you are struggling to add this to your diet, you can always consider a daily multivitamin to support nutritional deficiencies.
DIY Hair Restoration Smoothie Recipes
As I mentioned above, sometimes it is hard to get all of your daily fruits and greens. If you want to amp up the nutrition in an easy to digest way, consider crafting a hair smoothie for ultimate hair health. Here is an easy-to-use guide for building a hair loss smoothie!
Pick one or two of these:
Bananas
Strawberries
Blackberries
Blueberries
Avocado
Then add one of these:
Kale
Spinach
Next, you can top with:
Chia seeds
Oats
Grated carrots
And mix with:
Water
Almond milk
Greek yogurt
These ingredients are hair growth superheroes, so have fun creating your custom blend of fruits and veggies for the ultimate hair growth smoothie.
Other Hair Growth Solutions
If you are working on getting your diet in check but want to speed up hair growth, I suggest trying out LLLT. Unlike medications and hair loss surgery, LLLT (or low-level laser therapy) is a non-invasive method for hair growth and is side-effect free.
You can purchase a laser cap, like this one, and grow back your hair from home. The best part is this brand is FDA cleared, and you can see results in as little as three months. This is a wonderful way to restore hair loss in men as well as women.
You can also invest in a solid hair growth shampoo or conditioner and add-in a hair growth supplement for an added boost. Exercise is also a great way to boost hair growth by improving circulation and blood flow.
Just know that the road to hair loss can be challenging, but it doesn't have to be. Getting the right nutrients, moving your body, and using hair loss therapy methods like LLLT will get you well on your way to a healthy head of hair. Ultimately, natural hair growth is a powerful way to restore your health and your hairline.
Shop illumiflow Laser Caps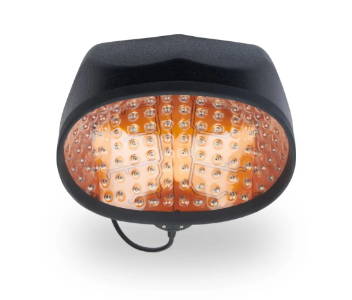 Our premier hair restoration laser cap was designed to stop hair loss in its tracks and reinvigorate your natural hair growth patterns. Equipped with 272 laser diodes to provide an impressive 1,360mW of laser energy, the illumiflow 272 offers complete coverage to help you reach your #hairgoals!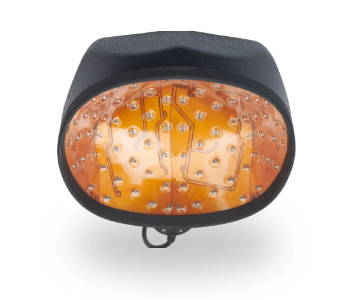 Our introductory hair regrowth solution is expertly crafted to prevent continued hair loss and revitalize natural growth. Ideal for those in the early stages of hair loss, the 148 laser diode cap emits 740mW of laser energy, which means you can get back your full head of hair, faster.
SUBSCRIBE TO OUR NEWSLETTER
Recieve our latest weekly releases, offers, guides and more.