Guide to the Best Laser Cap for Hair Loss
---
If you are ready to hit your #hairgoals and kick hair loss to the curb, then you are in the right place. Low-Level Laser Therapy is a very popular hair restoration solution since it is discreet, affordable, and non-invasive. LLLT is a clinically researched and tested hair loss technology that uses the power of laser therapy to combat DHT, restore hair loss, and regenerate old hair cells.

As with any popular technology, a quick search for laser caps can bring up millions of results and laser cap reviews to search through. We are pretty sure no one has the time to dig through that many pages of search results, so we wrote this comprehensive guide to help you pick the best laser cap for hair loss.
What to Look For in a Laser Hair Cap
When it comes to laser caps for hair loss, you might be wondering, "do laser caps really work?" And honestly, the best answer to that is based on what laser cap you use.
When you invest your money (and time) into any product, it is essential to know what to look for and what features will help you get the best results.
In general, you should look for a laser cap that is:
FDA-cleared

Uses Laser Diodes ONLY

Contains a minimum of 148 lasers (740mw of laser power)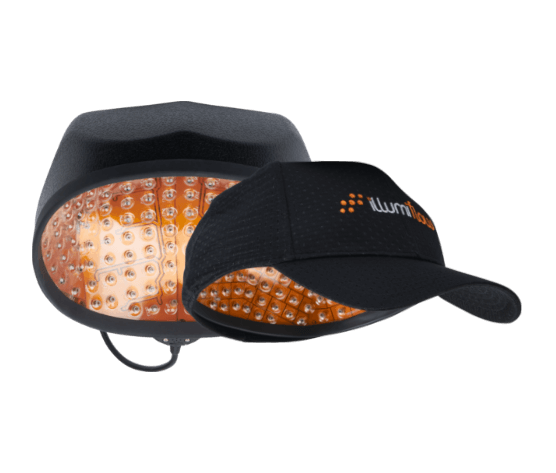 Which Laser Cap is the Best?

In terms of value, price, and practicality, illumiflow is the best laser cap for hair loss. The laser caps from illumiflow are FDA cleared, affordable, have an industry-leading warranty, and offer a discreet and lightweight design.
Laser Cap Reviews for Hair Growth
Here is a comparison chart of the top laser caps on the market and what features and expectations they meet or exceed, based on our above recommendations.
Illumiflow vs. Capillus Laser Cap Review
Both Capillus and illumiflow offer a 272 laser cap option for their customers. Neither brand uses LEDs, and both laser caps are FDA-cleared for your safety.
While Capillus and illumiflow have some similarities, here is how they differ from one another: Capillus is the priciest option and will cost you $1,850 more than the illumiflow 272 laser cap. This is primarily due to middleman markups as Capillus primarily sells through laser clinics while illumiflow passes along savings through direct-to-customer sales.
Some other ways these laser caps differ are their product warranties and money-back guarantees. Capillus offers a 3-year warranty, while illumiflow provides an industry leading 5-year warranty. Considering the investment you make when buying a laser cap, it is essential to know that your laser cap is protected and backed by a long-term warranty.
At a glance, both Capillus and illumiflow offer 6-month refund policies; however, Capillus requires like-new condition, and illumiflow offers a no-questions-asked refund process. While they both provide the same 6-month refund, illumiflow makes it a more painless process for their customers.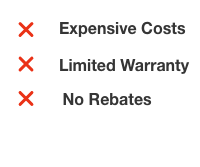 If you are still unsure which of these laser caps are right for you, check out our in-depth illumiflow vs. Capillus laser cap review.
Illumiflow vs. iRestore Laser Cap Review
Curious how the iRestore Professional laser helmet stacks up to the illumiflow 272 laser cap? Well, they both offer warranties, money-back guarantees, and have FDA clearance, so there are some similarities.
However, iRestore does offer 6 months more for their money-back guarantee than illumiflow, but illumiflow offers 4-years more for their warranty than iRestore.
At first glance, you might think that the iRestore professional is a better option since it has 282 laser diodes, which is ten more than the illumiflow 272 laser cap — However, the difference between the two lies in their technology. The iRestore caps use LEDs primarily, with a few laser diodes included.
LEDs can hinder the laser cap's ability to penetrate the deep tissue, and LEDs do not have the same power as laser light. With the iRestore Professional, you are getting a cap that uses both LEDs and laser diodes, and it costs more than the illumiflow 272 option, which only uses lasers.
Beyond the technology used, the iRestore Professional has a helmet design, which is not discreet like the illumiflow 272 laser cap. The illumiflow model can be hidden under your favorite hat, while the iRestore helmet cannot.
Also included in the design is the power source. The illumiflow laser caps come with a rechargeable battery pack, so you have the flexibility to go wherever you want without having to stay close to a wall charger. The iRestore Professional comes with a wall charger, so you have to sit by the wall plugged in while using the device. If you want a more mobile option, they do offer a battery pack but you have to pay extra, it is not included, like illumiflows.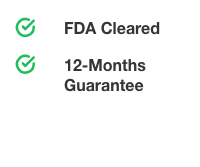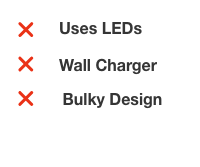 If you want to learn more about the iRestore laser helmet and how it compares to the illumiflow 272 laser cap, check out our latest in-depth review.

Illumiflow vs. Kiierr Laser Cap Review
Our laser cap reviews would not be complete without comparing illumiflow and Kiierr. Kiierr and illumiflow have several similarities, they both offer 272 laser diodes, have FDA clearance, and even comparable technology. So you might be wondering how they are different and which laser cap is the best for hair loss?
While both laser caps have similar features, there are some differences between the illumiflow 272 laser cap and the Kiierr laser cap. For one, Kiierr will cost you at least $46 more than illumiflow's base price. We mention base price because illumiflow also offers up to $300 off in rebates.
These two also differ when it comes to their refund policies. While Kiierr does offer one extra month for returns, they have a fairly tricky return process. You have to prove it didn't work with before and after photos and then pay a restocking fee. In comparison, the illumiflow refund policy has a no-questions-asked promise. If you are at all unhappy, you can get a refund without jumping through hoops.
So, as you can see, while these laser caps do have a lot in common, there are a few differences to consider when making your investment.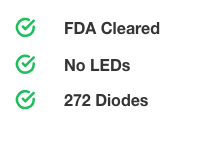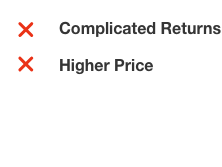 If you still need more information about Kiierr vs. illumiflow, check out this Kiierr vs. illumiflow in-depth review or some of our other laser cap reviews.

illumiflow 148 vs. illumiflow 272  Laser Cap Review
Now that you know more about illumiflow and its competitors, you might be wondering which of the two laser cap options offered are right for you. Currently, illumiflow offers two models, the 148 laser cap and the 272 laser cap. Both laser caps are FDA-cleared have a 5-year warranty, and use only medical-grade laser diodes. In fact, the only difference is the number of laser diodes included.
The illumiflow 148 laser cap is perfect for someone who is just starting to experience hair loss. Maybe you have some thinning or a very gradual receding hairline.
On the other hand, if you have suffered from hair loss for several years or have significant balding, the 272 laser cap would be a better option for you. It provides more coverage and will produce better results for more extreme cases of hair loss.
For a more information on the differences between the illumiflow 148 and 272 check out our in-depth look. Get personalized recommendations from our hair restoration specialists -- straight to your inbox.

Things to Consider Before Buying a Laser Cap

Well, that was a lot of information to take in, but you made it to the end of the laser cap reviews, and now you have a ton of research and comparisons to help you make the best decision. Before you go, here are a few things to consider before buying a laser cap (think of this as a quick reference guide).
---
How prominent is your hair loss?
Before buying a laser cap, you should consider whether you have advanced hair loss or just beginning hair loss. The more advanced hair loss you have, the more coverage of lasers you need.
As with any investment, knowing how much you can spend should be a factor. You can always check to see if the company offers other ways to save, like rebate options or refurbished models.
How long is the warranty?

Before you spend money on a laser cap, make sure that the investment is protected. Look for companies that offer extensive warranties because you get more coverage, and it speaks to the product's quality.
FDA clearance ensures that the laser cap you are using meets FDA standards for safety and reliability, so this is a feature you want to have for your laser cap. Many options out there do not offer FDA clearance for their laser caps because it's costly and time-consuming. So, when you see a laser cap with FDA clearance, you can be confident that they offer a safe and reliable product.
Do they use the right technology?

When researching laser caps, you will typically see laser caps that use laser diodes and some that use LEDs (or both). Most research around LLLT is focused on the use of lasers, not LEDs, and LEDs have not then been found to offer the proper power to reach deeper tissue as laser light does. Also, the more laser diodes your laser cap has, the better coverage of the scalp for more consistent results.
Do they have good overall value?

Some laser caps can cost you $15 or more per laser diode, so understanding the price and how that relates to the number of laser diodes is essential. We factor this by dividing the cost and the number of laser diodes to see how much you are paying per diode and its overall value. For instance, a laser cap might be cheaper but offer fewer laser diodes, making it less significant than other models.
Laser caps offer many different features and designs, from wall chargers to battery packs and even different weights and durability. When picking which laser cap is best, you want to keep these things in mind. Is it discreet? Is it heavy or lightweight? Can you travel with it easily? Keep these things in mind when checking out laser cap reviews.
Shop illumiflow Laser Caps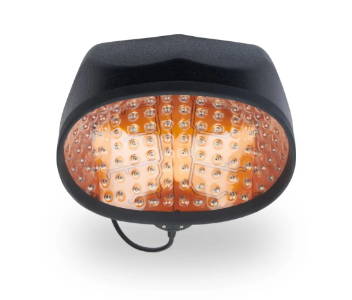 Our premier hair restoration laser cap was designed to stop hair loss in its tracks and reinvigorate your natural hair growth patterns. Equipped with 272 laser diodes to provide an impressive 1,360mW of laser energy, the illumiflow 272 offers complete coverage to help you reach your #hairgoals!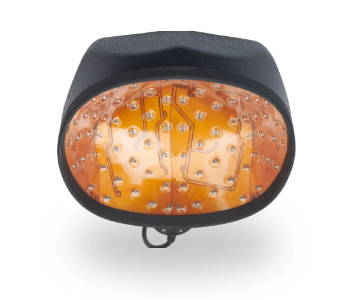 Our introductory hair regrowth solution is expertly crafted to prevent continued hair loss and revitalize natural growth. Ideal for those in the early stages of hair loss, the 148 laser diode cap emits 740mW of laser energy, which means you can get back your full head of hair, faster.
SUBSCRIBE TO OUR NEWSLETTER
Recieve our latest weekly releases, offers, guides and more.